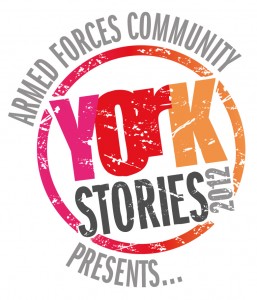 The City of York is celebrating the 800th of it's charter awarded in 1212 by King John. As part of the celebrations the City of York Council mounted a storytelling project to gather 800 stories from the people of the city.
Barrie was commissioned to run a digital storytelling project with the Armed Forces in York. The stories they created became part of the Illuminating York festival in October. They were displayed on a large screen in one of the city's main squares as well as being available on a York Stories 2012 website.
He is now putting together a longer film about the main events of 'Charter Year – York 800' using the still pictures taken by the marketing team and a 20 minute narrative. It'll also be shown on a large screen at the end of the year.