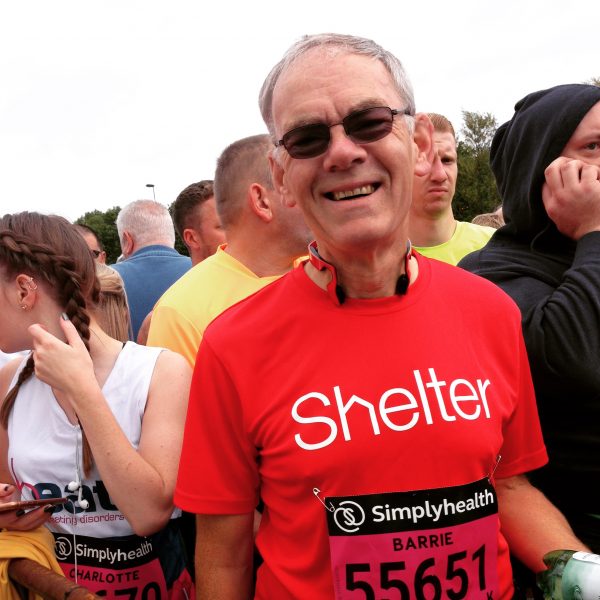 After a year of running Barrie stood at the start on the Great North Run, the half marathon from Newcastle to South Shields, along with 56000 other runners. His time to the end 2 hours 19 minutes.
Preceding this challenge he had contributed 10km to Chase the Sun and run the York 10k, both in aid of Restore. This race as the shirt shows was for Shelter. In total he raised over five and half thousand pounds to help homeless people.
Running has remained a firm commitment in 2017, usually with three runs a week including the York Parkrun on Saturday morning with a steadily improving personal best times. Some of the most memorable runs have been with family members; son Matthew and brother Mark.
Will there be a marathon in 2018? He's already booked into the Coventry Half Marathon, York 10k and the Great North Run – the Yorkshire Marathon is in October – will he have recovered enough for 26 miles? Possibly.
SaveSave