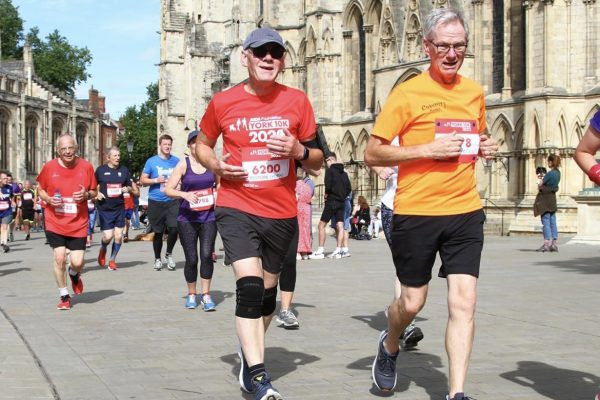 York 10k again, but never again
Mark and Barrie ran the York 10k again this year, raising funds for the housing charity Restore. Barrie had been suffering with painful knees for a few weeks but decided to make the run anyway. Alas, afterwards his knees became more painful and one further attempt to run a few weeks later proved futile. A visit to the doctor (Yes, he actually succeeded in having a face to face appointment) resulted in the diagnosis of osteoarthritis, and advice from a physio friend put an end to his regular running. So now it's walks, cycling and investment in an exercise mat that keeps him fit.
As a result of cutting back on running, his knees are improving dramatically. So there are many more miles in him yet but in a gentler style.