Apparently it was our Sapphire Wedding anniversary this year. That's 45 years in old money. Despite the large number we don't feel old and whether we look it is down to your judgement.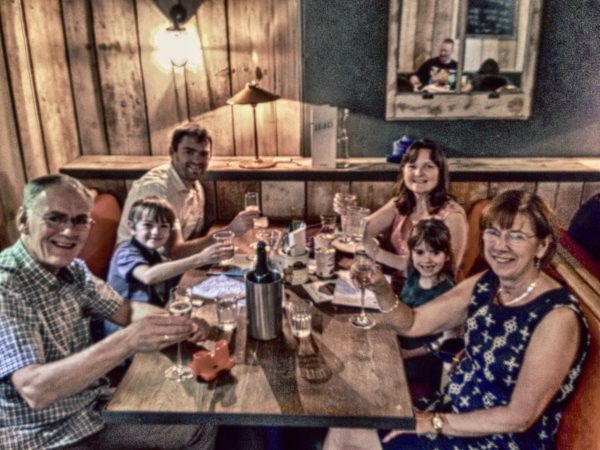 The event coincided with the end of Alex and Emily's summer visit to York. Wesley and Deborah had just arrived to collect them to take them home. So we all went out for a meal at Jamie's Italian. Our waiter gave us the menus and announced that there was no garlic bread! It was met with derision. No garlic bread in an Italian restaurant? What was the world coming to? Was it some kind of punishment for Brexit? Depriving the Brits of an Italian staple food?
Well, we tweeted the shortcoming to @jamiesitalian – after all what does it take? Bread, butter and garlic – none of which should be in short supply at anytime let alone in an Italian eating place.
More worrying was the accumulation of dust in the air conditioning vent above our table. So when the PR dept replied to my tweet we sent them a picture of the vent. Hey presto we were offered a free meal on our next visit! Nice. When we went back (just the two of us this time) the dusty vent was clean. Result.