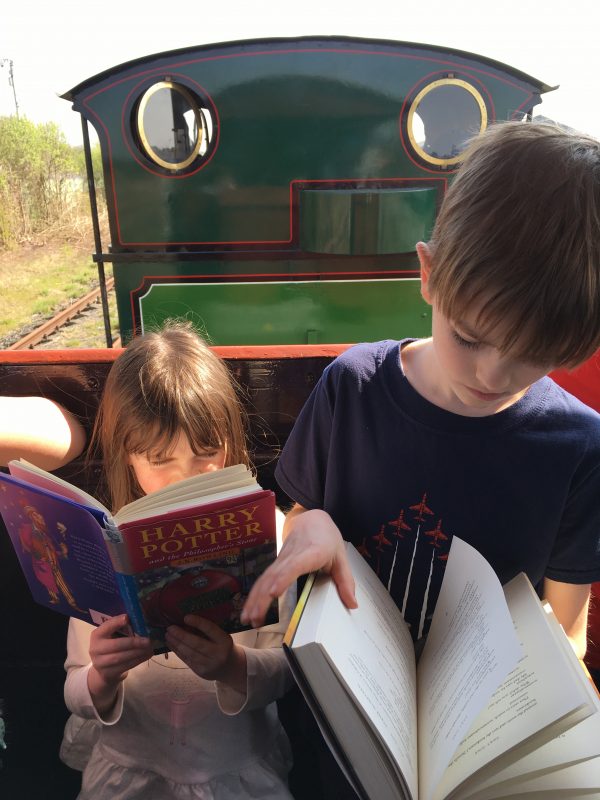 Easter and Alex has his photograph taken at various places around the National Railway Museum for a school project. He had to be pictured reading in unusual locations. Emily joined in too.
It's always good to have our two older grand-children to visit us in York – their mum and dad are both welcome too.
Next year Alex goes to 'Big School'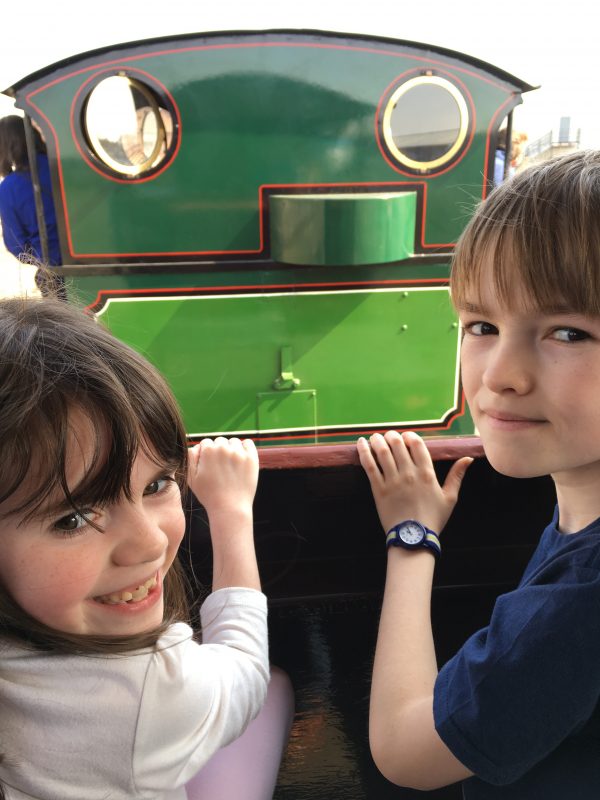 Earlier we had been to Harlow Carr Gardens in Harrogate. Lovely day for a picnic.