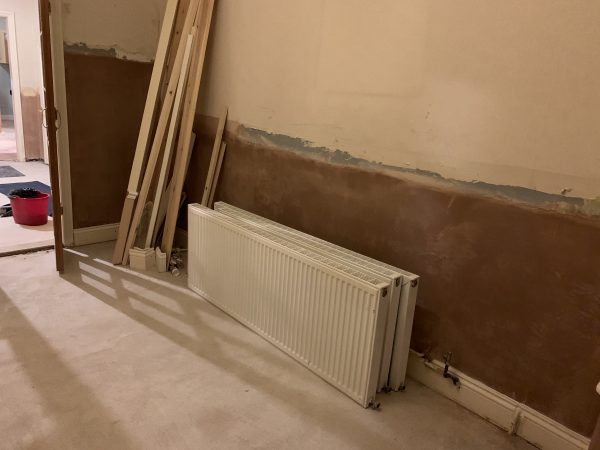 "We'll take the plaster off the walls up to one metre above the floor, treat the wall and then re-plaster .…" 
If that sounds messy – it was. In January we moved out for a week and stayed with Wesley in Chelmsford as the damp proofers got to work on the ground floor of our home in York. Arriving back, we were prepared for the worst – it was worse! Enough to say that it was August before we were straight and ready to live normally in our now dry home.
The work was overdue – we knew it had to be done and finally decided to bite the bullet, obtain estimates and apprehensively give the go ahead. We knew there would be dust, damage and decorating – enough to fill the next 8 months. Thankfully it's done.