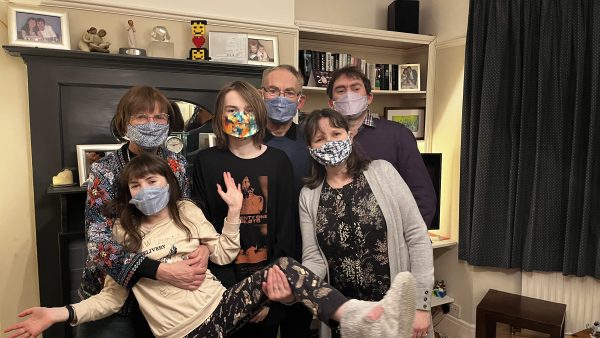 It is hard to believe that at the start of the year we were still wearing masks to protect us all from Covid-19 (Omicron variant), but we were. Here we are displaying the deluxe fabric masks donated to us all by Matthew and Laura for Christmas.
Thankfully Joan and I have managed to keep clear of infection this year, although others in our family were not so fortunate.
We made it to Emily's Ballet Show, The Tales of Beatrix Potter, by The Chelmsford Ballet Company. Emily was a mouse – a very charming one at that.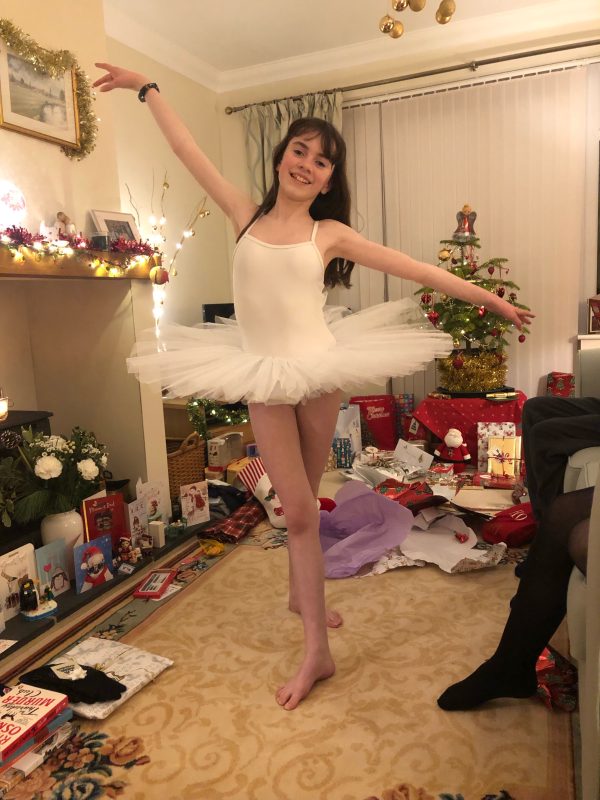 We enjoyed a holiday with Matt and Laura's family in Kessingland on the Suffolk coast near Lowestoft. Three adjacent static caravans right next to the beach. Anna and Rowan loved being there. It was during that really hot week in July (40º remember), the fresh breeze off the sea kept us all cool (only 30º there) and sane while the rest of the country sweltered.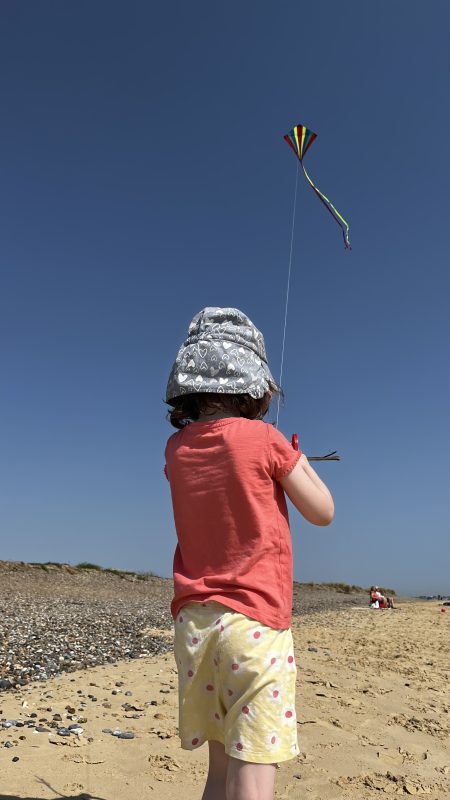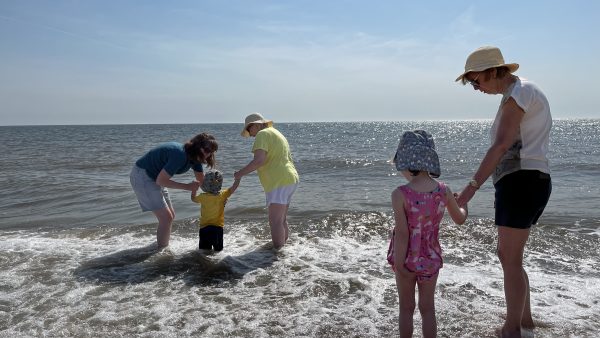 We may be rubbish at Football, but the future for Cricket looks brighter – especially with Alex coming up through the ranks. Now playing in the senior team, he regularly fools the opposition with his right handed spin bowling and left handed batting. Perhaps they'll soon have to make space for him in the ranks at New Writtle Street (home of Essex CC and just down the road from his home). It's his GCSE year so his activities may be more revision rather than cricket until they are over.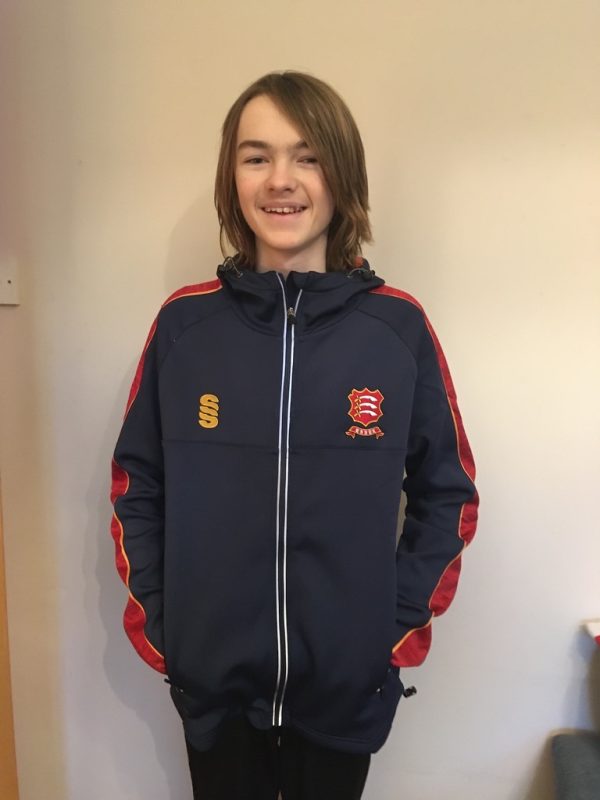 Next page Divine Coffee