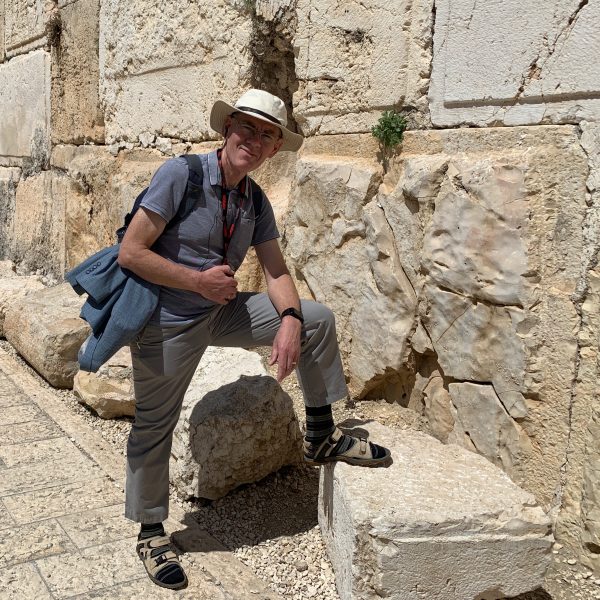 Standing within your gates O Jerusalem …. Having lived in the pages of the Bible all of our lives there was something very special about our pilgrimage to the Holy Land in May. We visited dozens of sites linked to the life of Jesus and many other biblical scenes over ten days with friends from The Belfrey and some new friends from other churches across York and Yorkshire.
The first 6 days we were based in Jerusalem in a hotel that overlooked the city walls. Daily trips, mostly by coach, took us to Bethlehem, Hebron, River Jordan, The Dead Sea, Masada and Q'mran. Each with a fascinating story to link the present with events thousands of years ago.
We took hundreds of photographs. This one was taken in the Church of the Holy Sepulchre; a shaft of sunlight burst through a window and dramatically landed on a carefully positioned Joan.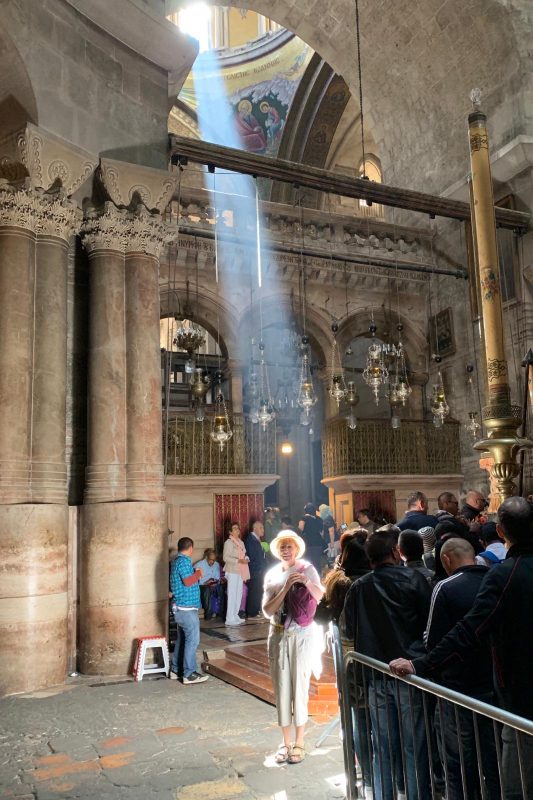 This southern part of the tour was marked by evidence of the present day tensions between Israel and the Palestinians. Police and guards with guns on street corners; restrictions on movement; baggage checks and a general tension in the air. Israel expands its territories at the expense of Palestinian people who are uprooted and herded together in refugee camps along the west bank. It's not pretty and cries out for justice.
Heading north we arrive at a hotel on the shores of the Sea of Galilee at Tiberias. It was the start of a fascinating journey through the country where Jesus chose his disciples and began his ministry. Sunrise over the Golan Heights, visible from our bedroom, was both glorious and moving.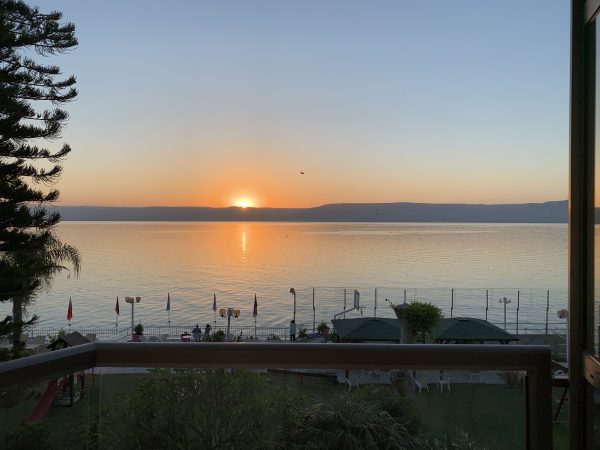 The pilgrimage concluded with communion on a beach at the north end of the Sea of Galilee. I was challenged. Was this just another holiday or would I be changed by the experience to live for Jesus more intentionally when I arrived home? It was no ordinary trip – it was extraordinary.