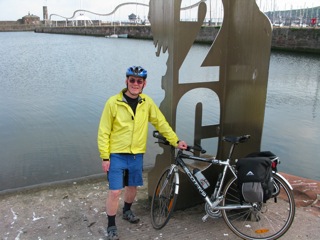 Amazing, fantastic, exhilarating, enjoyable, strenuous. Just some of the words I've used as people have asked me how the C2C ride went.
Many are surprised that I'm suffering no after effects from the ride, but to be honest it's not really the marathon people think it is. I've talked to several people since Friday who have also completed the ride – just a few among the twenty thousand who complete it each year.
If you were one of the people who sponsored me I am really grateful for your support. You may like to consider giving regularly to either of the charities I was representing.
Riding Lights Theatre Company has a membership scheme for regular givers. It offers a number of benefits as well as the confidence that you are supporting a very special professional and Christian Theatre Company.
The Funzi and Bodo Trust is engaged in long term projects in those communities on the south eastern coast of Kenya. Regular support allows them to plan their educational and medical projects with confidence.
If you didn't sponsor me it's not too late. The Justgiving sites are still open for business. Click on the links and you can join in to help.
Riding Lights Theatre Company
The Funzi and Bodo Trust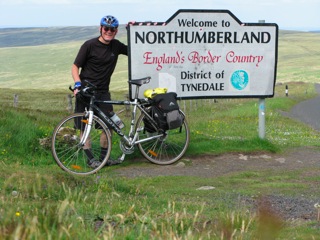 Where to next for me and my machine? I'd love to do John O'Groats to Lands End but that would carve a huge hole in my diary. Possibly Liverpool to Hull – I'd need to borrow a hybrid bike for that one because of the many off road sections. Be sure I'll let you know when it's being planned.
Thank you for following my adventure – I hope you enjoyed it as much as I did. The memories will stay with me for a long time. One thing I discovered as I drove my bike upwards in the Pennines. Singing is a great way to control breathing on the inclines. So if you were somewhere near the summit of Hartside or Black Hill and thought the local chapel was having a choir practice it was possibly me belting out hymns and songs of praise in the strange rhythm my panting heart demanded. I can recommend it – not just on the hills. Singing is good for you – body, soul and spirit. Especially if you have someone to praise for your very existence.